Emergency Locksmith Service in Florissant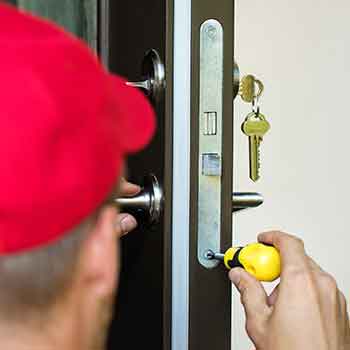 Emergency locksmith services are hard to come by in Florissant. Most companies work 9 to 5 and don't care about Florissant residents during the night. Not us! Florissant Precise Locksmith is the only company that can assist you in the middle of the night with any kind of emergency lock and key problem. Our locksmiths are standing ready to be dispatched to your location as soon as you call us. We just need a few details about your problem and your location. We move fast to reach our clients, especially during the night, because we realize the dangers posed by faulty locks and lockouts. Our locksmiths can help you if you are having any of the following problems:
When you are without keys
When you are unable to open your safe
When your locks fail
When you can't open or trunk or car door
When your ignition cylinder fails
When you find yourself locked out
When faced with crime or weather damaged locks
When you have experienced a break-in
Just Call Us: (314) 561-8733
These are just some examples of situations when you need our lock and key assistance. We are; however, ready to come to your aid at any time if there is an emergency. If your safety is put at risk or if your family's security is lacking, you can count on our locksmiths to arrive there shortly. We can perform break-in repairs, unlock doors and trunks, help you start your car, make new sets of keys, and even replace ignition cylinders for our customers in Florissant. We care about you, so we are always moving as fast as possible to assist you. Everyone in Florissant should be safe inside his or her home or vehicle, and we are here to make sure of this. Florissant Precise Locksmith also provides free consultations and free price quotes at any hour. You just need to get in touch with us.
You Can Reach Us at (314) 561-8733
Here are some of the lock and key services Florissant Precise Locksmith offers to its Florissant clients on almost a daily basis:
Performing speedy break-in repairs
Making or duplicating residential keys
Deadbolts installation
Installing and configuring keypad devices
Lock change outs
Providing Rekeying service
Performing key extraction procedures
Installing security upgrades
Fixing or replacing auto door locks
Stuck key removal
Repairing damaged locks 
Safe opening services
And lots more!
Each one of our contactors is very well trained and knows how to use the latest tools available. They are able to perform complex locksmith operations in no time. We are certain that our specialists will meet and even exceed your expectations. Why? Because all our locksmiths are professional, polite and courteous at all times. They also have many years of experience, so they know how to solve any kind of lock and key problem in the shortest time possible. You can count on Florissant Precise Locksmith to fix your locksmith problem in Florissant quickly and painlessly.
Just Give Us a Call at (314) 561-8733